Somewhere in the foreseeable future, Apple Pay users might never again require their ATM cards in order to withdraw cash amounts from ATMs, their only requirements to successfully transact a withdraw at any of the participating bank's ATMs would be to have Apple Pay activated on their iOS device.
According to a report by TechCrunch there are already a number of banks within the US that are involved in a cooperative effort to integrate Apple's proprietary NFC-enabled mobile based wallet services into their ATMs to provide card-less instant transactions for withdrawals made at their automatic tellers.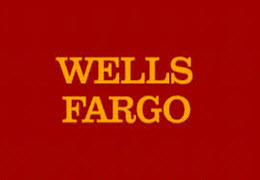 Wells Fargo issued a confirmation that they have been working towards finding a technology solution that would allow them to hook into Apple digital wallets, by utilising NFC on mobile devices to do away with the customary plastic card during the ATM transaction. Wells Fargo currently offers Android Pay as its only mobile digital wallet; however, possible integration onto Apple Pay is a very distinct possibility as the bank is investigating into a variety of mobile wallets with the purpose of evaluating those that may be appropriate for their customers.
Bank of America is another one of the collaborators into incorporating Apple Pay support on its ATMs, they did however not confirmed Apple Pay integration, but rather their current development of a similar card-less ATM service. Associated Press confirmed via an earlier report that Chase will make similar upgrades to the bank's ATMs which would allow for card-free withdrawal transactions. This however would only be offered via the company's official mobile app, which may later be extended to include digital wallet services like Android Pay as well as Apple Pay.
Speculation predicts that Apple Pay integration with bank ATMs could fully do away with any requirement for the customary plastic ATM cards, since it would be replaced by the client's iPhone situated close to an NFC enabled ATM terminal. The transaction would then be authorised via a pass code or even a Touch ID fingerprint authentication on their iPhones.
The integration will prevent card skimming as well as fraudulent transactions, in addition to the newfound convenience to the user.