Once again the world of Android has presented us with the most impressive apps for everyone to enjoy. The list below consists of all app types for various devices, which includes smartphones, phablets, and tablets. Some of these apps will fit perfectly into your everyday life while the rest might just not be for you. However, here is our list of best apps for October 2016.
All in One Toolbox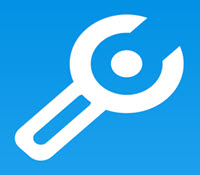 All in One Toolbox is one of the best apps to ensure junk files are a thing of the part on your device. The app provides a great interface, which is easy to use and provides all the features you need. One of the key features includes cleaning your entire phone of junk files, which wouldn't affect your normal files but will clean out all the cookies, install files, and everything else that shouldn't be there. It also comes with a speed booster that will end any background system apps that don't have to be running at the moment, which gives you a great advantage for games or when you just want some extra boost for your device.
Furthermore, the app can also be used to move other apps to your external storage, which frees up a lot more space on your device and makes it easy to transfer apps to another mobile phone. All in One Toolbox definitely stands up for its name and provides you will all the tools you need to manage your device.
Action Launcher 3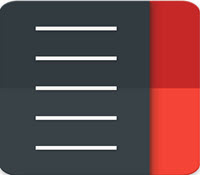 The latest version of Action Launcher 3 has brought many additional features and options to your mobile device. This includes having a slide up menu to access your apps, a whole new look regarding layout, which is customizable, and much more. The app also includes the new Google pill and many other options to change the way you access various aspects on your device. This is great for everyone who wants to stay ahead in terms of the latest software and features for mobile devices.
Smash Rocket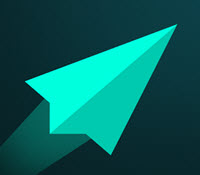 Smash Rocket is a free game that is available to all users with an Android device. Once the game has been opened, a blue dot in the centre will represent the earth and a rocket rotating around it. Your objective is to launch the rocket at the perfect moment and send it off to the rocks on the screen. In the beginning, this is quite easy, but as you progressive, through the levels, the rockets will rotate faster, and the rocket itself will begin to spin around in circles.
Writer Keyboard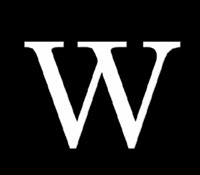 Writer Keyboard is one of the apps that might not be for everyone. However, those of you that enjoy the look and sound of an old typewriter will definitely enjoy this free app as well. The app changes your keyboard used to type messages in all apps and presents a classic layout of a keyboard, but also includes the sound, which is great quality and provides a whole new meaning to typing a quick message to a friend.
Hyperburner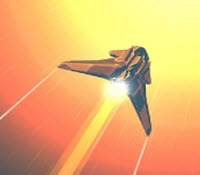 Hyperburner is yet another great gaming app that provides various features to keep you entertained. The game provides a great interface and uses the motion of your finger to guide the spacecraft though the various obstacles headed your way. It's very easy to play and very entertaining at the same time. The levels do begin quite basic, but increase in difficulty relatively fast, which makes it a lot faster, and difficult to play. However, it still remains among the top of our list for a recommended game that doesn't require a whole lot of time out of your day.
MayMay Keyboard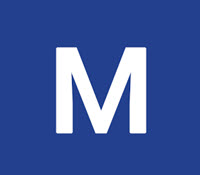 MayMay Keyboard is a great addition to your typing options, especially for those of you who use a lot of difference emoji's while typing. The app provides faces and objects that have been created using only the standard keyboard on an Android device. This means all the items you select from the list presented could actually have been created by yourself. This includes faces, smileys, objects, and much more to boost your typing options while looking for the perfect item to include in the chat.