The previous couple of months have been a great time for iPhones and their users with the large influx of new apps continually released into the App Store. The two applications discussed below are definitely the best of their respective kinds launched this month, the great thing about the sudden energy that's reflected in the App Store is that new months always spell an influx of new apps. So if you are not happy with whatever current applications you have on your iOS device next month might just bring a new solution that better suits your tastes. The greatest problem in sifting through all the new kids on the block to find the win that suits your requirements is the daunting quantity of new releases each month. One of the problems cropping up that may hamper you to find your perfect solution is the fair amount of substandard apps and games that somehow find a way to reach the top of the charts. The problem is mostly due to developers taking advantage of certain manipulation practices to get their products noticed.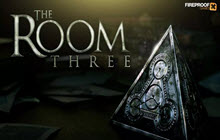 The Room Three was launched as a sequel to the first two games of the same name and this latest rendering of the brilliant physical puzzle game is the best yet. Gameplay action certainly doesn't hang about, it starts off with your character inside a train carriage. As you rocket along a tunnel a ghostly apparition materializes in a seat opposite you. Frightened and distracted for moment, your character suddenly notice the box sitting in front of you, and you experience a distinct feeling of déjà vu. The tense gameplay revolves all around boxes, these boxes reveal even further boxes as you go along unlocking the secrets through a combination of exploration, experimentation, and your common street smarts.
The game is mysterious and tactile, you end up turning screws, flicking switches, and sliding open drawers always uncertain of what you'll find next or exactly what's going on.
Google Fit's app has just been updated today and now offers real-time tracking of exercise routines and incorporates a number of new features that causes any android phone or smart watch to become a far more capable fitness tracker. The real-time tracking includes real-time stats for any form of exercise including strength training, bike rides, walks, or runs, along with options to document your sleep and nutrition habits. The new features expands Google's quest in being a serious competitor to the likes of Samsung and Apple by creating a universal fitness data hub.