Firstly Skype in its latest and just released iteration learnt to communicate with and via Android wear smart watches in a truly innovative and very cute fashion, while Google Photos just received its first genuinely major update turning into an extremely powerful imaging tool.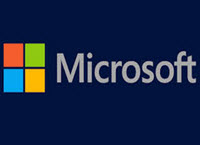 Microsoft added some extremely useful and innovative features into its just launched communication app, Skype version 6.4 currently rolling out via the Play Store. With conversations that can now extend to the wrist of Android Wear watch owners in the form of viewing and replying to messages from their watches by tapping on an alert of the conversation on its tiny screen. Users will then be able to respond to IMs via prewritten responses or even voice, additionally there will be able to sketch out crude drawings on their watch screens for Skype to automatically transform into emoji's and send. The newfound tricks are quite similar to that offered by Google's Hangouts available on Android Wear watches. All smart phone users should rejoice in this latest offering from Microsoft since it proves their commitment in its continual transformation and updating of Skype to build into a powerful cross-platform IM service. Additionally Microsoft continually reacts extremely aggressively in relation to its ongoing development of high quality Android applications.
The big Tuesday event for Google was unexpectedly not just about new hardware. The Google Photos app, after its first major update, now supports cross platform sharing of user imagery, while speeding up the search for a specific photo amongst tens of thousands of others through a user-friendly intuitive interface. Users can now clip video lengths, or reorder their albums in a much quicker and simpler fashion made possible by its ingrained powerful tools, while making it easier to share new and old pictures with friends and family. One of the most welcome notable new features must be its shared albums, redeveloped and expanded upon on the back of its current photo sharing facility that even allows sharing between iOS and Android devices.