Wise online shoppers know that every day, week, and month is a sale period when you shop online; however, due to the massive number of online there are worth your attention and shopping time, we active online shoppers need a little assistance to create an adrenaline filled online space to make some sense out of the sale madness. The space must also provide you with the best possible bang for your buck, since budgets are stretched every day due to fluctuating economies currencies. The apps in the discussion below hopes to make some sense of your online sale madness and provide you with the best value for money your personal budget can stretch to.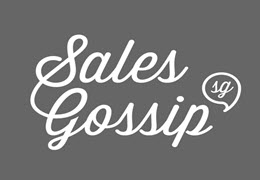 SalesGossip accrues beauty and fashion promotions both online as well as on high streets, which allows shoppers from across the complete spectrum defined their personal items at the best possible deal prices on the fly, offering them the ability to identify exactly which stores carry the category and product they may be looking for. It even provides directions to land-based tours and periodically checks in for specific exclusive in-store promotional events. When browsing it offers a slight function that allows the shopper to let app know their personal likes and dislikes, which works a little like Tinder's app, but focused on fashion. Let the app know what your preferences are, for items you like swipe the left and to the right for a dislike or even upwards for items you do not care either way about. This assists the app in preselecting only the type of items and stores of your preference in all your future shopping expeditions.
getHunt allows its users to plan their shopping expeditions even before they dare leaving their abode to prevent them from being distracted by other not so lucrative offers that may see them wandering around aimlessly instead of getting their daily budget spent while acquiring the maximum number of items for your money. It allows shoppers to first search and select the items they want via an online browser, where after finding the required items they can drag-and-drop these items into a toolbar by using getHunt's web extension. Afterwards they will sync their item list via getHunt's mobile app that will there after plan the shortest/quickest route between their shopping destinations based on where their current location may be.