Samsung recently made it known that it launched an innovative new mobile app at the 2015 E3, allowing players to record their gaming sessions on their smartphones. Currently a range of mobile apps claims to offer similar functionality, however Game Recorder+ offers the added advantage that accompanies the trusted Simpson name. The app also boasts with additional features such as being able to capture your commentary and a picture of yourself recorded along with your gameplay.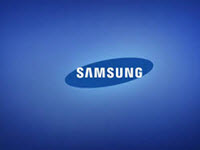 As with most international athletic sports stars in the current arena that record the practice as well as competitive events to improve performance, this Samsung backed app claims a similar functionality wearing it would improve your performance during your gameplay session with a game boost option that optimizes system memory offering players better hardware performance during gameplay. The app is capable of capturing live footage in full HD and offer players the option of trimming or editing the recorded gameplay at its completion, as all gamers would agree very handy feature to edit out that embarrassing boss fights this at the completion of the stage.
The new app received mixed reviews on the Play store with complaints about game leg, were frame rates, and strangely incompatibility with Samsung's own Galaxy S6 active. Strangely, the app is restricted by couple of crucial points that could severely hamper its future success, the above-mentioned early client complaints together with the fact that Samsung restricted its functionality to its own smartphones. With only a handful of its own smart phones namely the Galaxy S6 & S6 Edge, S5 & 4, Note 4, 3, & 2 able to power the app.
Sadly, to further add insult to injury the app will currently be unavailable to anyone residing in Samsung's homeland of South Korea or Europe.