As the others of its kind, Facebook has been through deep waters, the mill, and a number of other farm implements signifying its various stages of either being maligned or viciously celebrated by both the media as well as its supporters over the years. Despite the trials and tribulations it has not slowed one iota in its march to retain and consolidate its place of dominance at the top of the social media tree, and now it has once again received a major update that needs to be discussed.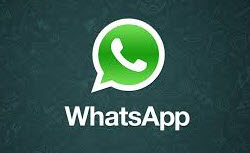 As any long time smart device user will testify each and every app have over the years added tons of weight that arrive in small increments with each and every update as they slog forward toward their respective goals and Facebook has not escaped this long time weight gain. Part of the weight gain in this latest version is the addition of experimental support over Tor's encrypted network. Tor, over the years became the world's anonymity network of choice by providing its secure onion routing method of transferring encrypted data over open internetworks. In 2014 Facebook created an officially supported personal Tor onion address which the update now offers expanded Android support, by allowing Facebook access through Tor with an Orbot proxy app that is freely downloadable from Google's Play Store.
Additionally Facebook saw fit to give its app notification tab on Android devices an extensive overhaul, it now features capacity to display a number of customisable information topics that include milestones reached by friends, the latest sports results, as well as an upcoming event calendar. Additionally users that enable their Location History function within the Facebook app will have access to information on events and news that occur in their local community, as well as weather updates, and upcoming movie show-times to name but a few.
On the morning of 19 January IM giant and texting stalwart to multiple millions of users, WhatsApp, announced via a mass push notification from the company to all their Android app supporters that each user's personal account were migrated to a lifetime free service subscription. The company made the move while looking to replace some of its lost income necessitated by the move by allowing various businesses to utilise its service in order to communicate directly with their users.