The security specialists at Lookout recently uncovered a batch containing 13 apps that forms part of a dangerous family of malware commonly referred to as the Brain Trust. This Brain Trust malware has the capability to assign an automatic five-star review to its own family of infected apps, but the most important and dangerous aspect is its ability to gain root access to any android device.
This family of 13 sneaky apps that enjoyed uncommonly high ratings suddenly vanished from Google's Play Store after the Lookout security research team discovered the app group's hidden agendas. Apps infected with the Brain Trust vulnerability has proven even after gaining root access privileges to android devices to be like cockroaches surviving a nuclear war, they continue living on despite performing full factory resets.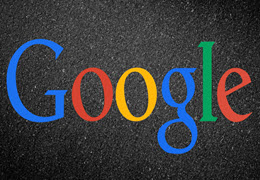 This family of malware apps had a secondary but very important agenda that allowed them to assign apps belonging to the group excellent reviews via its infected device, allowing per quality apps such as Honey Comb and Cake Tower to aggregate review score averages amounted to 4.5 stars. This in turn encouraged purveyors of the Google Play Store to download these high-scoring apps, which automatically assisted in spreading the disease even faster and further.
The two above-mentioned games delivered their malware and a disguise of being harmless treats. According to the research team at Lookout, the architects behind the scheme displayed patience in choosing the correct app types to install their malware and in discovering new ways by which they gained access to the maximum number of users. This frightening scenario now implicates the users that exclusively obtain their apps from Google's Play Store who commonly trusts its security measures to avoid these types of security issues.
Lookout recently published a complete list naming those apps removed from the Play Store, the list comprised of the following apps: Crazy Block, Cake Blast, Crazy Jelly, Jump Planet, Piggy Jump, Honey Comb, Ninja Hook, Timy Puzzle, Just Fire, Hit Planet, Cake Tower, Eat Bubble, and lastly Drag Box.
Any Google Play Store clients that may have downloaded one or more of these apps, should download and install Lookout's security app to scan their devices and ensure they are not infected. Lookout recommends that the unlucky users that find their devices infected the stock ROM for the device before flashing and reinstalling their stock ROM.