Smartphone users tend to fall into one of two categories insofar as their downloading and usage of apps for their personal mobile devices. The first category comprises of users that tend to assemble a number of best of its kind applications that perfectly caters to their personal needs and stick solely with these apps for years without any consideration of changing unless a truly inspirational, revolutionary new application over the horizon. The second group are made up of individuals that are continually searching for, and trying out the newest and latest applications as they arrive in their respected OS market places. Both these groups will certainly find benefit in the fantastic new apps listed below.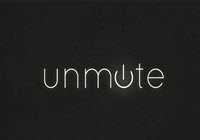 Unmute is available at no cost and can be downloaded for iOS -based mobile devices. This app allows its users to select and discuss any topic where after they will be connected to any other Unmute user throughout the world. After the connection is established these two individuals can engage in a verbal discussion of the chosen topic, while other non-invitees that have Unmute loaded on their devices can listen in to the conversation of the topic under discussion. They may even join in on the discussion if the session host elects to Unmute the non-invited guests, to turn it into a full-fledged group discussion. The app is actually quite cool if you chance upon an interesting live discussion hosted by a pair of well-matched deliberators.
Swipe Dial is free to download for iOS devices, this app offers smart phone users a customisable speed dial widget located in the smart phone's drop-down notification tray. Users can add a number of preferred contacts to the customisable speed dial interface, where after calling a contact simple matter of swipe down tap the applicable contact's dialler button, and start chatting. An in app purchase of $2.99 will allow users to make FaceTime calls, send texts to the self-same contact list. The whole procedure is quicker, simpler, and more user-friendly than even the best speed dialling tools on the market.