Developers release tons of brand-new apps each month aimed at Apple smart device users, however there are but a few that are truly worth taking a look at since most are just rehashes or alternatives to old ideas or even just represents substandard programming practices. August saw a great selection of new as well as improved apps and taking an early look at September, it seems smart phone users are in for another month of great treats. The following selection of apps is made from the millions available in the App Store and represents the best of its kind available in new apps.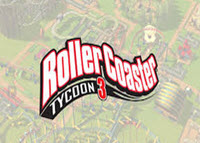 A spoiling app from Google released last week aimed at Android Wear smartwatch users that enables them to use their android device coupled to their iPhone. This latest development presents another competitive element that enters the iPhone smartwatch market, which up till now just comprised of the Pebble and Apple watches. Thanks to this latest app release a host of alternative devices now into this market as well, including the likes of the LG G Watch, Moto 360, as well as the Samsung Gear Live which can all now be paired to iPhones. Currently the app still has limited functionality, but the step has been made and the future looks bright for this new technology.
Leading games developer Frontier officially launched their highly popular Roller Coaster Tycoon 3 on iOS, offering virtually the same features found within the original PC versions now released more than 10 years in the past its long-standing continued success and popularity still continuing. Now Apple mobile smart device users can also build amusement parks that are the stuff of legend and dreams. This game was the first in a series of titles that change to a 3D UI appearance and has been translated to work quite well on touchscreen devices.