The bundle of new apps under discussion today does not represent any long time Hall of Famers, instead they represent the best of their kind present in Androids hallowed hall of new app affection. From high-tech that finds the best websites from which to watch your favourite TV shows and movies on-line to the most basic input device between the user in his cell phone i.e. keyboards. We get used to keyboards over the years, yet when a truly worthwhile app appears over the horizon and someone is kind enough to introduce you to this snazzy new digit tapper which then allows you to discover the true potential that lies within this often overlooked but most essential app to any touchscreen user device.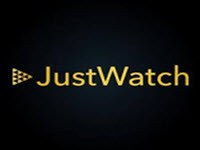 JustWatch, launched during the first part of the year, offers a unique on-line service, whereby users can easily locate the best on-line sites to stream and watch or download to watch later TV shows and movies. The great news is, it is now available as a downloadable app On Android, as well as iOS. The concept is simple, to pool the best on-line locations to view movies at your leisure and convenience. The concept might be symbol but due to the billions of websites out there that could still be a near impossible task which this makes this app incredibly useful and a massive timesaver. In addition, the app will also display the lowest available prices where users can buy or rent a specific movie or TV series that users might be interested in, included in this service, it even offers the capacity to indicate availability via subscription services like Crackle, Hulu, and Netflix.
Intel Remote Keyboard app provides its users with the flexibility to utilise the cell phone is remote control for all computers they could possibly wish to control from it without the necessity to carry around, or search for a slew of remote controls that are hidden somewhere in modern day households only to later turn up when nobody needs it any more. Intel have since time immemorial been hardware specialists, yet their various forays into software technology remains an intriguing factor. This latest piece of innovating software from the King of hardware platforms will turn any Android device into a universal remote to control your PC keyboard and mouse, it was initially designed as an input device for Intel's micro-PCs and offers a most intuitive control interface any user could possibly hope for and its mouse controller is superb and definitely one-of-a-kind.