The following apps are for those that went on a planned several years long holiday while under the auspices of furthering their academic track record through attending a college or university and now somehow finds themselves in their final year of studies with limited time to improve their record maximally in order for the past years not to be a total waste.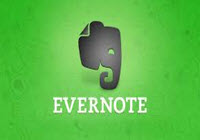 These apps will be able to assist you in your severe time of need, whether you want to schedule, plan, eat, study, and or save these apps will have your back and will further enhance the stereotype that young people remain glued to their smartphones. According to social studies over 90% of the younger generations check their phones before getting out of bed every morning.
The Doodle free app is available for Android, iOS, and Windows platform phones, to maximise your social time you will be requiring all your friends to download the app in order to make scheduling your life easy. The app offers the capacity to help users plan for society meetings, social events, study groups, all the host has to do is set a time and allow the app to notify all interested parties of the particular event. They will then each pick all the times that they will be available and Doodle promptly notifies the event host with the best calculated slot to suit everyone's availability schedule.
Evernote another free app available on Android, iOS, and Windows smart phones, will help its users to work smarter. The app now officially provides support for its members through Twitter, where subscribers can contact them at @evernotehelps. Evernote does a fantastic job of syncing and revision between multiple device users. The app allows its users to work from anywhere and everywhere, while still keeping written notes, work discussions with peers synchronised between synchronised between all devices that has Evernote installed. These functions make it uber-useful for seminars and workgroups, in addition, the app features support for idea presentations, to-do lists, attach files for notes that need to be saved, PDF's, and a variety of other documents. An incredibly cool and useful idea is the handy feature with ability to recognise text embedded in photos, this allows you to take a picture of a book, save a word and then find it later again. It will also allow you to use dictation that it will then transcribe into words, this proves to be a really useful tool to record lectures.