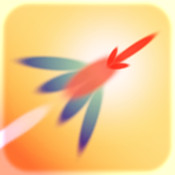 Omni Systems Limited first iOS title, a port of the 2009 PC title, Eufloria, is a perfect match for the iDevice's touch screen. Unfortunately, the game was only available for the iPad. That is, until today. Omni Systems second update for Eufloria is a big one. Not only did the HD version go Universal, but for the lower end iPod and iPhone devices, an iPhone build was also released.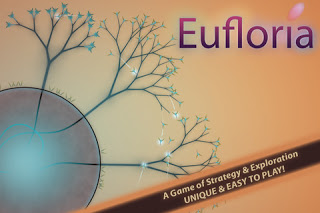 There were also quite a few tweaks and improvements including iCloud support Retina Display for the new iPad and more, check it out;
>Universal Build: iPhone 4+ supported
>Game session in progress saved (it nearly killed us, but we did it!)
>iPad Retina support
>iCloud support
>View Achievements option added
>Significant speed improvements
>iPad 1 stability improved (we still recommend rebooting your iPad if you have issues)
>Super seedlings not used for planting or terraforming if regular seeds available
>Hint system improved
>Game Center Groups supported: Achievements shared between Universal and iPhone only apps
>Tree planting, terraforming and other asteroid visual improvements
>L8 and L12 difficulty reduced, other minor level tweaks
>Tree, flower and laser pod attributes updated when terraformed
>Relaxed mode difficulty reduced
>Added skip icon for end of level messages
>Statistic tracking improved – addresses rare Achievement issues
>Fixed rare overlapping tree count on asteroid panel
>Fixed rare tree cap issue
>Fixed rare level won/lost detection bugs
>Rewritten and improved level scripts
>Improved in-game text display handling
>Many other fixes and optimisations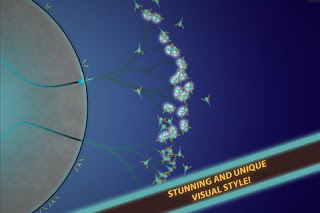 For those of you who haven't been able to play, or just haven't bought it yet, Eufloria is a fantastic Real-Time Strategy title with beautiful graphics, a deep Story Mode with 25 levels and two difficulty settings; Relaxed and Challenging, along with 8 Skirmish Arenas, and an incredibly awesome & challenging Dark Mater Mode. There's also GameCenter integration with 20 achievements.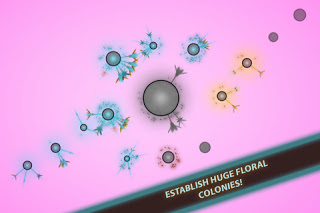 Eufloria's control system is a perfect fit for the touch screen, has a fantastic ambient soundtrack, which you can check out below, and loads of replay value. It's easily one of my top 3 favorite RTS titles available in the AppStore, and now, everyone with an iPod Touch or iPhone can experience this mind-blowing game!