From what we have heard and seen so far, 2012 is going to be one hell of a year. Let's just hope all of the great games we've been hearing about release before the world ends. Here's our 10 most anticipated games for 2012 (that we know of now).
#1 Legendary Heroes (Legendary Heroes)
Haven't heard much about this one other than that it plays like League of Legends or DoTA. Going of the video, this game is nothing short of awesome.  It will be releasing sometime in early 2012, and it will be free-to-play.  Don't let this keep you away from the game though, just remember that League of Legends is free-to-play and is great.  We'll have all the details on this one as they come.
#2 Paper Monsters (Crescent Moon Games/Robotsvswizards)
This is the platformer that I've been waiting for for the longest time. The quality of the artwork and the original garageband-made music seem to create a unique and lovable experience. And, it seems reminiscent of the Mario games, which is a huge plus. The video is some old footage and the game has evolved since then.  Paper Monsters will be launching early 2012.
#3 League of Evil 2 (Ravenous Games)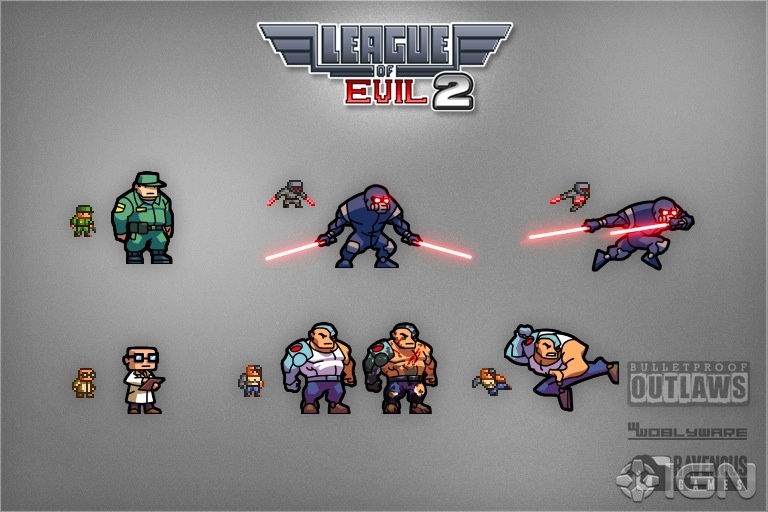 It's pretty obvious that I like League of Evil. Not only was it our Game of the Year, but it is still my favorite game, hands down.  From what I've seen, the second installment looks like it will be just as good as the first, if not better. The pixel art is out, and all of the artwork is now being done by hand. Can't say much about gameplay yet, but judging from the screens this is going to be one hell of a game.
#4 Kids vs. Goblins (Crescent Moon Games/Stolen Couch Games)
The line drawing control mechanism was really brought to life by the Mika Mobile masterpiece, Battleheart.  In Kids vs. Goblins, this tactic is taken to another dimension. Literally. This game looks really good, and I can't wait to get my hands on it.
#5 Infinity Of God (CalviGames/Chillingo)
This God of War inspired game looks like another step up in terms of iOS graphic quality. It's being made with the Unreal Engine, so lets hope it doesn't fall victim to the bugs that are associated with the engine.
#6 Oceanhorn (Cornfox & Brothers)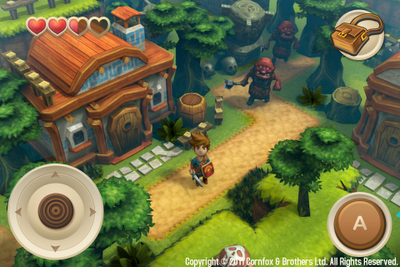 **Bullshot**
This adventure game is brings back memories of the old days of classic, Zelda-style RPGs. Explore the world, solve puzzles, and kill the ancient sea monster named Oceanhorn.  Forget grinding, I'm on a boat.
#7 Raid Leader (Crescent Moon Games/Red Zebra Games)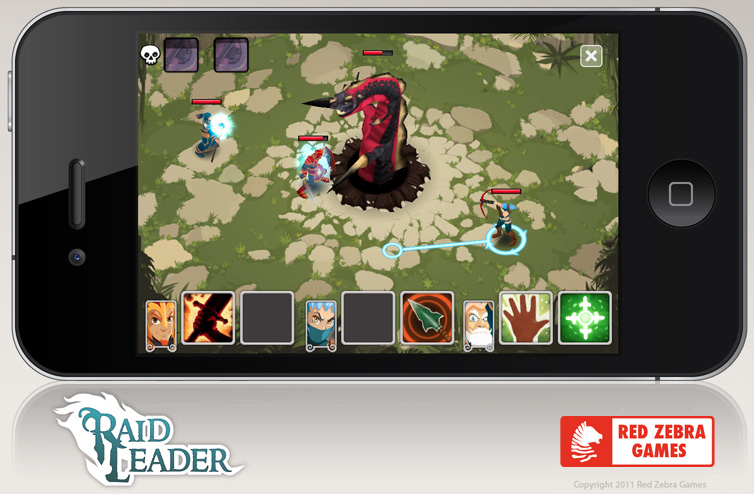 Raid Leader seems to have somewhat similar gameplay to Kids vs. Goblins but has an entirely different appeal. From what we can tell so far, this game will be one awesome real-time strategy game (if that's what they call them). The info we have so far is that there will be EPIC BOSS BATTLES and unique perks and abilities. Early 2012 launch for this one.
#8 Last Knight (Crescent Moon Games/Toco Games)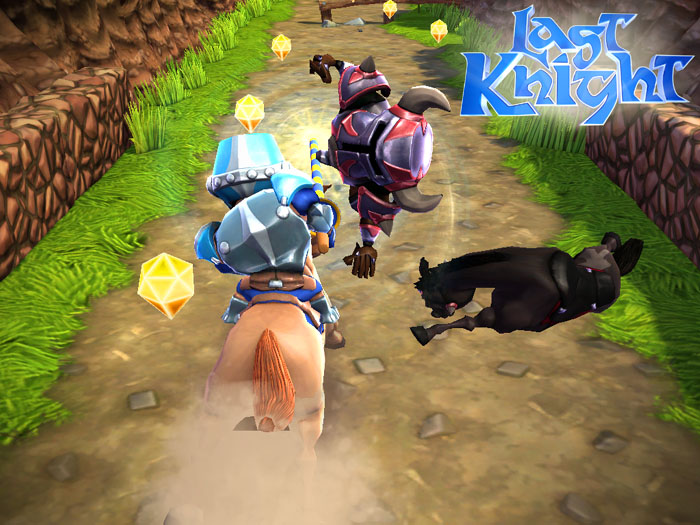 Looks like 2012 is the year of Crescent Moon Games.  Last Knight is being developed by Toco Games, and judging from the screens it looks plain amazing.  In terms of gameplay, this will be an endless "rider" with some jousting and ragdoll physics along the way. Count me in!
#9 Lightopus (Appxplore)
I recently finished beta testing this game, and it really was a pleasure to play. The atmosphere created by the game's music (headphones help) and artwork is amazing. The video somewhat shows how the controls work, and also what kind of gameplay you will expect. No matter what you will have a blast playing this game, and that is why it's on our list.
#10 2013: Infected Wars (Action Mobile Games)
This zombie shooter is shaping up to be quite the killer. The game will sport third-person shooter action with both single player and online co-op play. Online co-op is very rare on iOS especially in a game like this. Not much solid info on 2013: Infected Wars yet, but we'll be back when there's more.
These 10 games certainly aren't the only ones that we are looking forward to, but there needs to be a cut-off to the list somewhere. Either way, we'll try to review all of the great games in 2012.  I hope you enjoyed the read.