With December coming to a close and a new year just around the corner, it might be helpful to recap the best games of the year.  This list will in no way encompass every awesome game that was released this year, but I hope it will help you pick up some games that you will enjoy.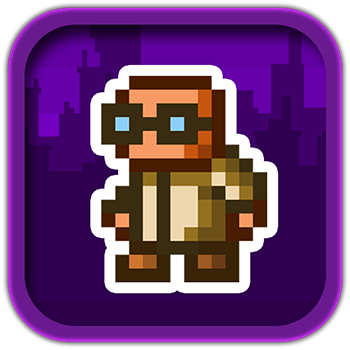 First, my game of the year is…League of Evil by Ravenous Games!
There isn't much you need to know about this game other than that it is a retro platformer, and it's pure genius. With an iron fist, punch the brains out of evil scientists in 160+ levels brimming with action. Ravenous Games has poured so much love into this game and it shows.  Since its release in February, League of Evil has received more than enough updates to keep it fresh to this day. Also, word has it that League of Evil 2 is in the works! We'll be back with more on that as we get it.  Until then, grab League of Evil and punch some evil scientists.

!!!THE TOP 5!!!
#1 (essentially GoTY Runner-Up): Pocket RPG (Crescent Moon Games/Tasty Poison)
Crescent Moon Games and Tasty Poison nailed it on this one.  Put simply, Pocket RPG is the best dungeon-crawler on the App Store.  Tons of loot, destructible environments, awesome skills, hordes of enemies, character upgrades…I mean what more can you ask for?  The game is simple enough for anyone to enjoy it, with dual stick controls and randomized dungeons optimized for pick-up and play, yet it is deep enough to satisfy even hardcore gamers. With 3 different classes to use and boss battles that actually require skill, Pocket RPG won't be leaving my iDevice anytime soon.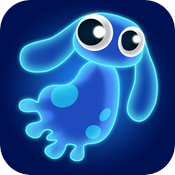 #2: Glowfish (MumboJumbo)
Looking at the icon, you might be thinking "Wow…the #2 game is a baby game?", but don't worry Glowfish is in no way a baby game.  From its amazingly vivid environments to its simple yet intuitive controls, Glowfish has everything you can ask for in an iOS game. This is one of those hidden gems in the App Store that you just can't pass up.  This is more than a game, it's an experience. And it is one that you don't want to miss.


#3: Bike Baron (Mountain Sheep/Qwiboo)
When Bike Baron was unleashed on the App Store, I was shocked by how easy it was to dump time into the game.  Immediately after its release I wanted to try it out for a bit, and before I knew it over 3 hours had passed by! This game is extremely addicting.  That's the bottom line.  Of course with joy comes grief, and if you stick around until the last few Joker levels, you will face a LOT of grief…and you might end up using some Rogahn or some other hair regrowing product.  Despite the grief, Bike Baron is an epic game to be played on your epic device.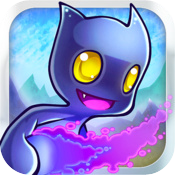 #4 Terra Noctis (BulkyPix)
Terra Noctis released just a week ago, but it already feels like a classic to me. This is one of the greatest iOS platformers in my mind.  Tight controls, Mario-esque features (like ground-pounding!), sweet retro artwork, and plenty of levels to play through all put this game up higher on the must-have list.  It's sad that the game has not received as much recognition as it deserves, and we hope the developers stick with this one and continue to keep it fresh.

#5 Junk Jack (Pixbits)
There are several world building games out there on the App Store, but only one of them – no not even the official Minecraft port – gets it right. That one is Junk Jack.  Despite having quite the learning curve, Junk Jack is plays like a dream. You essentially have 3 alternate worlds at your fingertips in which you can do whatever you please. If you feel like it, go punch some trees. Maybe you want to build a castle. Well, make a pick-axe and get to it. There's nothing holding you back in Junk Jack. With any luck you might even find some hidden treasures. If you decide to give Junk Jack a try, pay attention to the notes you find and never give up. Have fun fighting the mobs!

I hope you enjoy all of the games on the list. I know I didn't cover all of the great games out there, but these are the ones that I have especially had fun playing. It's been a great year in the iOS world, and next year will be even better. We'll be back with more reviews here at the App Shack. Merry Chirstmas and Happy New Year!