Over the past years mobile player platforms have indicated a massive increased in popularity to the point where any on-line casino not able to present virtually their entire gaming library to mobile players, or does not feature a specialised mobile casino, or alternatively a dedicated mobile casino site, cannot be counted as a top on-line casino operator anymore. Irrespective of their past achievements, operators and developers currently rush to cater for mobile players on an extensive basis.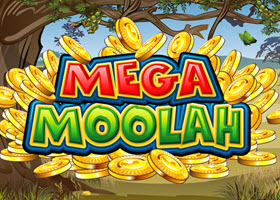 With most new gaming titles and casinos launched as Omni-channel operations, the leading developers have already converted all of their popular newer gaming titles to one or other format of mobile friendly play, via HTML5, and several other mobile compatible platforms, and are still in the process to convert their remaining older titles as well. The long popular Flash should quickly become obsolete due to a lack of support and interest from Adobe, with a host of newer more trouble free options already available on the market. Especially since Flash is not able to check all of the tick boxes to achieve true instant play anymore, you still need to download and install the Flash player, in HTML5 there is no need for a dedicated player.
The above ruminations reflects in the payouts achieved in the past two years while the player used a mobile device of one type or another to achieve their ultimate win. Currently the two top supplier backed on-line pooled progressive jackpots are Microgaming's Mega Moolah video slot's progressive jackpot standing at over $6'442'007, and Playtech's Beach Life video slot's progressive jackpot standing at more than $5'650'591. Both slots are currently available for play on mobile devices at leading on-line casinos offering top-end gaming products from these two pioneering developers that became manufacturing giants in the field of on-line play.