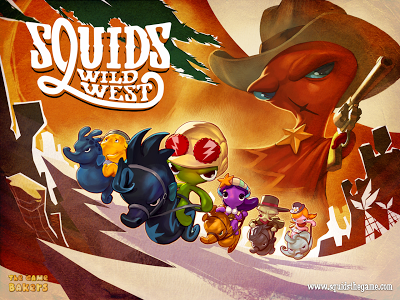 Squids, the action RPG from The Game Bakers, is getting a sequel; Squids: Wild West – to be released this summer for iPhone, iPod, and iPad. Players of the original Squids received an update yesterday that included 3 of the sequel's missions (along with a new helmet, new enemy and new achievement; Ninja Bluff). If you've yet to hear of this fantastic Action RPG, head on over to
OUR SQUIDS REVIEW
and find out why this amazing game got a score of 10 out of 10.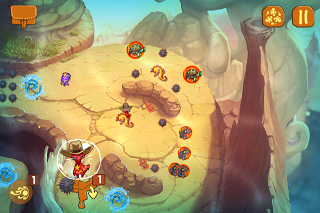 From the press release:
"
SQUIDS
 follows a band of unlikely heroes who must protect their idyllic underwater kingdom from the destructive black ooze settling over the seas. Set in the western kingdom of Seawood, 

SQUIDS Wild West

 takes the group into deeper, more dangerous waters as they regroup against oily crustacean enemies and search for a fallen comrade. They'll help the feisty Calamary Jane save a besieged frontier town, explore native Squid lands and a volatile mine, and start to understand the evil they're up against — but not without paying a terrible personal price.
SQUIDS Wild West
 will be a Universal App with more of the gorgeous cartoon art, jaunty music, and humorous storytelling that made 

SQUIDS

 a fan favorite. Like the original, 

SQUIDS Wild West

 combines tactical RPG-inspired gameplay with the convenient interface of the iPhone, iPad, and iPod touch. Although turn-based battles are easily fought using an 

Angry Birds

-style "flinging" mechanic, 

SQUIDS Wild West

 provides a much deeper challenge than the average mobile game. Strategy and skill are required as players use environmental elements, the Squids' strengths, and enemies' weaknesses to succeed. With devious new enemies, four new playable characters, and nearly twice as many levels as the original 

SQUIDS

, the upcoming sequel also has many fun gameplay surprises — including seahorses that you can corral and ride into battle!"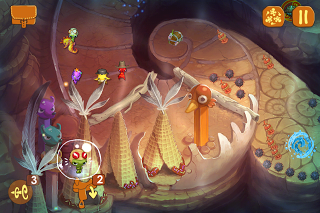 If you've been on the fence, Squids has dropped in price from $2.99 down to $1.99 to celebrate the new update. It's hit the #1 spot on the RPG charts in 65 different countries, and has been downloaded over 1 million times, retaining a 5 star rating within the AppStore after thousands of iTunes reviews. Needless to say, it's not too often an iOS game has a 5 star iTunes rating after thousands of reviews, or hits the 1 million download mark. If you're a fan of adventure, RPG, action, or even physics games, chances are you'll love Squids. Be sure and check it out. And we'll have more info as the news becomes available to us about the sequel, as well as a review after it's released.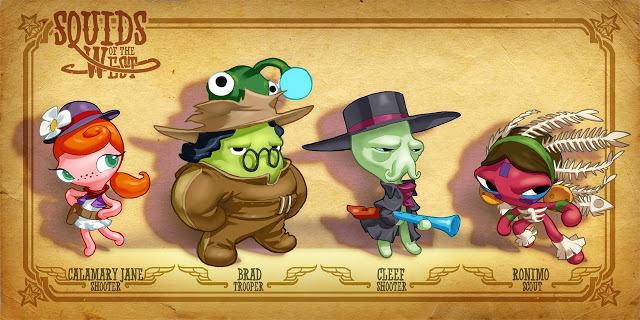 DOWNLOAD THE ORIGINAL SQUIDS ON ITUNES