The latest release from Samsung has managed to impress with its new features and abilities. The fact that they have finally managed to provide the first waterproof Samsung blew everyone one away, even before it was released. However, there have been multiple tests on the device that suggests it might not be quite as waterproof as Samsung has made it out to be.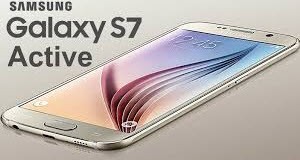 Youtube are full of these tests that compare how well phones do underwater, drop tests, and even some tests that are completely useless such as freezing the phones or dropping them in boiling water. The new S7 Active is now available to customers around the world, meaning the testing has begun and a few issues have come to light.
Firstly, the S7 and S7 Edge seem to actually hold up to the waterproof statement. The phone easily stays in water for over 15 minutes and still comes out working perfectly. However, there have been some reports that the speaker gets damaged and doesn't seem to provide the same volume quality as before, even after it has dried out for a day or so.
The S7 Active has the same waterproof rating as the S7 and S7 Edge which is IP68. With a rating this high, the device should be able to handle 5 feet of water for around 30 minutes, which both the normal S7 devices passed. However, with the same test, 2 S7 Active devices have failed. It's understandable that 30 minutes in water might not happen all the time, but the rating of IP68 suggests that the phone will be able to handle it. Evidently, the S7 and S7 Edge has managed to pass these tests, but the S7 Active with the same rating hasn't.
This shouldn't be a reason to not buy the S7 Active as water damage will be covered under the warrant. However, if you drop the phone in the water and forget about it for 30 minutes or more, the worst it can result in, is waiting for the phone while it gets fixed.