GoPro is one of the world most popular recording devices that can be used many ways. Some simply use the GoPro as a recording device while driving, while others take advantage of the durability it offers by taking it on extreme sporting adventures to record every move. These cameras can also be attached to drones that record you from a birds eye view, offering a whole new way of seeing yourself in action.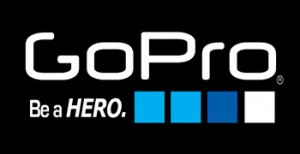 The latest update on the GoPro, has allows the Apple iWatch to connect to the device allowing users to use it as a remote. However, there are many additional features that become available with the device, including the ability to control a drone while getting the best view on all the action.
The app update has only recently become available, which allows users to connect to the Wi-Fi-equipped GoPro with their iWatch devices. The app will provide all the features you require to stop recording, start recording, ad a video bookmark, and much more. All this can be done from the lock screen on the iWatch, giving users quick access to make changes to start a new video.
The watch can be used as a viewfinder as well. Before hitting the record button, look at the screen to see what the GoPro camera would record. This allows users to adjust the angle, make needed changes to the camera, and much more before recording.
The app has been updated to allow users the ability to scroll through content on the GoPro, copy files over to the watch, view videos, pictures, and more straight from the iWatch. This makes it easy to quickly check how the last trick looked and how it can be improved. With these new features and options, you no longer have to hold the GoPro on you to get the best shot. Simply place it somewhere to get the best shot and use the watch to see what it has captured.
The technology is expected to become more user-friendly and offer more features as both the iWatch, the apps, and GoPro devices are developed.