Smartphones and tablets have become popular with all people, including kids. These devices might not be used to communicate with other people, but rather to learn and play educational games that develop their minds. There are many apps that provide different gaming options for both girls and boys, which includes various themes, game styles, and learning opportunities. The following list will provide the some of the most popular games for kids, which can be downloaded on multiple devices including iOS and Android. These can be played on both smartphones and tablets, making it easy for kids to enjoy at any time.
Animal Pants
Animal pants for a great app for toddlers. The app will provide various animals where kids need to choose the correct pants and feet for the animal. There are 12 different types of animals and the background will feature where these animals live. The app is available in multiple languages and will assist in early development in literacy.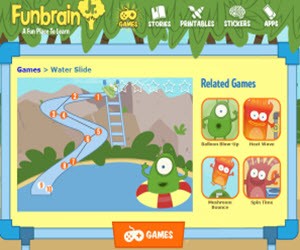 Funbrain Jr.
Funbrain Jr. provides various games opportunities that will enhance education for all pre-schoolers. The app comes with basic learning methods but can also educate on a higher level and kids progress. From numbers to learning alphabet can be achieved with this app. The games include bright colors and fun games such as popping the bubble with the most numbers or build alphabetical pipes to fill the pool shown on the screen. The app will assist where needed, but also provide kids with advancements in these areas.
Kids ABC Letters Lite
This is a great game to use when kids are learning what each letter looks like. The app will enhance learning on a pre-school level, but also in earn years of school. The app shows the letters and provides various games that will help kids remember the letters, their sound, and what words they are used in. A puzzle game has also been included where kids get to put these letters together and have fun while learning. The app can be purchased for a low price of just $3.99 from the app store for both Android and iOS.