iTunes is one of the most popular places to store music, add to your collection, listen to music, and much more. Apple has created this program for Mac and Windows, which allows you to backup your iPhone and get the latest and greatest apps for it.
A few years ago a PC was simply able to add music or picture to your device and users could backup selected pictures, which was great, but made it very limited in features. With the latest Apple mobile devices, you have the ability to share between your PC and mobile phone without connecting it at all. There are many features that iTume will be able to offer you that you might not have known about.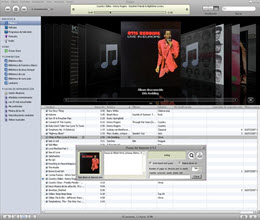 The latest version of iTunes has once again brought new features to light and makes our lives easier when it comes to sharing, purchasing, or simply accessing our files and media when buying a new mobile device or laptop. As we all know, everything about your phone runs through iTunes as it stores your apps backs up your phones, and much more.
Download New Apps for your Phone
iTunes offers all the apps you can access on your mobile device, which means you longer need to look for apps on your phone or on Google. Just plug in your phone and surf iTunes on your PC and download the apps you want. Filters allow you to choose from iPad apps, iPhone apps, and iPad Pro apps. There are also additional filters that enable you to filter the types of apps, enabling you to access the categories you want. Chick on an app and hit download. This can either be added to your device via wi-fi or while the phone is plugged in. Users can also manage apps on all devices, meaning you can set up your screens, and remove apps, or create and edit folders.
Music
Many people use iTunes for music even when they are not iPhone users. However, if you have an iPhone, you will be able to create folders in iTunes, which are shared and updated to your phone. This means you never need to download the songs again, which are on you PC. Downloading a new song on either device si easy and will automatically be added to all your other devices if the settings have been saved to do so.