iPhone 6s users already enjoy some of the best features the mobile world has to offer. However, many users are not aware of all the features the latest Apple mobile device has to offer.
Many users download apps in order to get the features they want but are unaware the device already has these features built in and will not require any additional apps, which just take up more space on your phone. Here is a list of the most useful hidden features for the iPhone 6s range. All these features are exclusive to the 6s and 6s Plus phones, which simply adds to the fact that not many might know about them.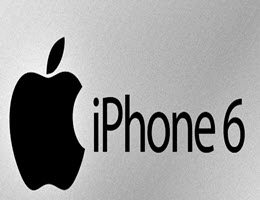 Edit text
We've all typed out a long message only to find there are mistakes or we forgot to mention something specifically at a time. Using the old magnifying glass works well, but it's difficult to use when it comes to browsing through text and stopping at a specific point.
Apple has added a great new way to stop at a particular point in your text. Since the new iPhone comes with 3D touch, you can force press on your keyboard and activate the scroll feature. This will allow you to move your finger over the keyboard and place the cursor anywhere you want. Release the keyboard and type in whatever it is you forgot.
Quick Message Responses
Reading a text message might be swift and easy, but most of the time we are just too busy to reply, even if it's just to say yes or no. Apple has added another feature to assist with this, which also works with the 3D touch function. Using the force press on the message you want to reply to, you can get a preview screen of the message, from there you can slide it up and access quick response option, which includes yes, no, talk later and more. Click on the answer you want and it will be sent.
Quick Options for Media Files
Users quickly share, copy, delete, or add their media to favorites by once again using the 3D touch feature. In your library, force touch any picture for a preview and then swipe up. This will open the options from which you can do any of the mentioned tasks for quick access with your device.