Very little in the world manages to shake off those slight feelings of depression and inertia in the short pre-summer months as a few early season home improvements. This counts for any form of home improvement, immaterial of whether one might just consider purchasing a few essential home decoration items or do a complete interior makeover. To accomplish this with comfort and ease of mind the below apps have proven themselves to provide their users with a pretty good preview impression of what their newly refreshed, or refurbished home would look like.
The carefully selected range of renovation, home design, and décor refinishing apps below, having proven themselves over a period, preventing the heartache of losing hours worth of work to an unstable or unproven app.
Houzz is available to both Android as well as iOS users and offers potential amateur designers as well as professionals a wonderful tool, where one can obtain a massive variety of design ideas from a catalogue boasting in excess of 5 million curated image files in high-resolution. Uses have the option of setting a variety of filters in this otherworldly collection, allowing them to rearrange images by room, style, or location with just about any keyword. The app offers its users the capability of saving images of their choice into their personal idea books, similar to pinning pictures in Pinterest.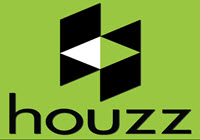 Zillow Digs delivers another hub of interior design and home improvement concepts, with a catalogue similar to Houzz and additionally offers information regarding home renovation costs and cost estimates, pertaining to product details, paint colours, and a multitude of the interior design paraphernalia to both Android and iOS users.
Wayfair is a user-friendly catalogue containing a variety of furniture items that for its purveyor's pleasure, so they may select from this well-organised selection of items. All the offered prices are actual real-world prices, and users can even register to purchase items directly from within this very handy catalogue application on both iOS as well as Android devices.
Homestyler Interior Design offers its users to, not only view actual furniture and decor in full 3D in their own homes prior to purchasing them; it even allows the user to engage in complete interior overalls by allowing them to redesign their home interior. The app arrives with a massive collection of HD 3D models reflecting real-life interior decor items to provide users with a sense of their stylistic fit and feel inside their own homes once again prior to any necessary purchases being done.