The advent of digital photography allowed us take tens of thousands of photos recording the special moments in our lives in much greater detail than ever before, and since the advent of cameras in mobile handsets making it so much easier to capture those memory making moments with reasonably high-quality images. We all love watching these memories of our past moments unfolding in front of us… and then one day the hard drive crashes are not all lost in a digital rainstorm of tears. The next app in the discussion will prevent the heartache of lost photos on a crashed drive that they were unable to save.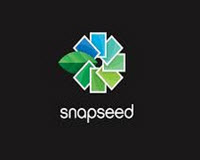 Google Photos app that stands head and shoulders above the rest, since it offers you unlimited storage capacity for all your photos and videos with the app & storage capacity both totally free. And that provides most of us with more than enough reason to jump aboard, since this represents just the tip of the iceberg as a bonus it works on iOS, Mac, PC, and Android. The app provides fairly extensive but easy-to-use editing tools one of which offers the capability to compile albums and collages, followed on by the standard cropping, clipping, resizing, and contrast adjusting, sharpening tools. To any normal photo taking this would be a first and last answer to all their requirements.
Snapseed presents iOS users with Google's very own photo editing app designed from scratch to ease users into tweaking their own snaps with as much fun as is possible on the limited real estate of touchscreen devices. Despite the simple design of the interface making it easy to manipulate with only your fingers, the app offers quite a bit of depth as well. You can use its tools to enhance and tweak photographs until they look as good as possible, and still be able to play with lighting filters which can transform your photos taken with a mobile handset into true breath-taking beauties.
Periscope is a live video stream capable app for Twitter and is definitely an essential tool to download for any Twitter subscribers who prefers the social channel's immediacy, but still craves a more visual approach. Twitter subscribers can now create their own live video streams or even watch other subscribers streams, send and receive comments and emoticons real time. It even offers a 24-hour time window for re-plays.