Amazon recently launched their brand-new app for Android shoppers called Underground, it consists of a collection of free apps on offer in the Amazon Appstore. Their new app collects and makes available free versions of apps in the Amazon App Store with absolutely no hidden in app purchase costs, of apps that would normally be paid apps. According to Amazon Underground users are provided with access to free apps that would normally cost users more than $10,000 through app as well as in app purchasing, if these same apps were purchased through the conventional Amazon Appstore.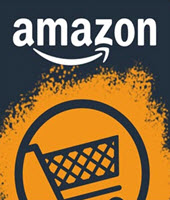 Amazon achieved this remarkable feat by working out a new deal with their developers where under the developers get paid on a new play-per-minute basis. A shortlisting of the newly free apps include Angry Birds – Slingshot Stella, Star Wars Rebels – Recon Missions, both of which are now fully free versions available only on Amazon's Underground.There are some potential hiccups in their brilliant new offer, firstly it will depend on the offered free app's quality. Secondly the Underground app will only be available for download from the Amazon website itself, since Google Play Store's rules preclude them from advertising or offering apps of this nature.
Thirdly and probably Amazon's Appstore's biggest hindrance has always been that players are required to change security settings and there-after install another an apk in order to access products and content already largely available within Google's Play Store and only the quality of the content Amazon offers will overcome that problem. The new Underground app will necessarily require all the support possible to make it successful, therefore Amazon simultaneously decided to end their free daily app, since Amazon now has an entire newly dedicated section to promote their apps offered completely free.
Amazon also got rid of its Free App of the Day, according to Gadgtspot, which is likely related to the launch of Underground. With an entire section dedicated to promoting completely free apps, it looks like Amazon has found a nice way to drop its daily free app program.