Foxium's latest and arguably their greatest multi-level video slot, Big Time Journey, have now enjoyed its release and distribution exclusively on the Odobo market place. It was released with optimised game play making it compatible to all major popular mobile devices. Foxium might be one of the younger developers entering into the industry, but judging by their graphics and smooth flowing game play, they have a bright future ahead of them!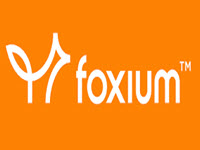 Big Time Journey offers up play on a 5reel 25 pay-line time-travel themed adventure illustrated in cartoon styled 3D graphics with pleasant animations and sound effects. The bonus game is entered via five different eras taking the player through different time-periods starting from pre-history right through to the future. The base game starts-off in a London from the 1930s. The central themed character features a young ginger headed lad going by the moniker Artur, starts out with players on their adventure from an old house located in the heart of the busy 1930s London. Our ginger lad discovers a time machine his father built, buried deep in their attic, long forgotten. His rediscovery of his father's, invention sees him starting-off on a path of new discoveries, travel with him through the ages and feel the allure of amassed fortunes and try to collect some for yourself along your way. Your travels with him will offer you the opportunity to collect valuable artifacts along your journey while adventuring, to give you collectables spanning the Ice, Prehistoric, Medieval, and Victorian eras.
Loaded with special features that include power gems collected from each of your adventures into the different historical periods, and in total unlocking 23 achievements. A hidden undiscovered World War I section allows you to uncover and take on the challenge of artefact collecting in all the eras. The sticky features come well matched by free spins and ample bonuses gathered you progress through each new time-period.