MicroGame SpA, an Italian gaming provider, has a new mobile casino and sports betting app in development for the Empire Global Corp subsidiary Multigioco Srl. Their app will be custom built for Multigioco's new mobile casino web platforms, lovingbet.it & gioco.it and able to comply with all the latest device platform requirements for full support and compatibility at all levels for operating systems including Android, iOS, and Windows Mobile.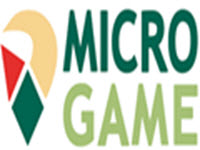 Simultaneously Multigioco's websites will be re-engineered by MicroGame where necessary to further ensure full compatibility in all functioning, with consideration given to both, player platform access, gameplay data synchronization of player accounts, and financial transacting as well as the casino back-office data access, synchronization & app updates. Multigioco's brands currently deliver service to 22,000 active clients, which generates generating around €70m for the group in iGaming turnover. With project already underway, an early estimation pegs the project to be completed within two months and to be live again by mid- September.
In further Multigioco action news, the company signed a letter of intent to purchase five more Bersani-licensed locations, and thereby increasing their betting network of distribution to eight locales, immediately doubling their land-based casino business from five to ten additional locations. The acquisition is still subject to due diligence with regulatory approval still pending from the Italian gaming regulatory body – AAMS. Multigioco is considering to expand their land-based presence before the tender process to acquire land-based Italian gaming licences. Empire Global Corp, develops high-end services and products in the global regulated on-line gaming market. Their vision is to advance their business through strategic acquisitions and mergers. While reorganizing currently licensed operators into jurisdictions that are geographically diversified.