One of iGaming's oldest casino operators, 32 Red, recently acquired Roxy Palace, a Malta & UK licensed on-line casino, for an amount of £8.4 million. Roxy Palace brings an offering of 230,000 active registered player database to the bargaining table, together with a collection of 500 iGaming titles all powered by Microgaming's Quickfire platform.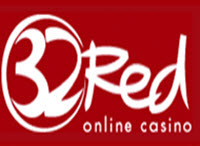 Ed Ware, CEO 32Red, said in his comments on the acquisition that they were delighted to with the purchasing of Roxy Palace and they believed this was highly beneficial for both their existing as well as new shareholders. They've known and respected the casino operator for a number of years, while sharing many common values. Like Roxy Palace, 32 Red based itself on Microgaming's platform as well, which aids in making a smooth re-integration. He further divulged that the acquisition also ticks many boxes for them. Their sector of the investment market certainly seems to agree, with the day and 32Red shares showing an upwards move of 7.81 per cent to end up at .69p per share, after the iGaming operator announced their acquisition of Roxy Palace, in an acquisition deal totaling to £8.4 million.
Ware relayed that this deal will work because Roxy is the correct size for a business of their size and type, but also due to the people they are dealing with are like-minded, clean-cut entrepreneurs without skeletons in their closets. He also highlighted that due to both companies operating from a Microgaming platform, the integration process should be less troublesome than usual, since the risk of drop-pages vastly reduces. He confirmed in future, as the integration process advances, there would inevitably be job losses at the new beefed-up company, but declined to divulge how many, except that no serving members of the Roxy board would continue to serve on the 32Red board.