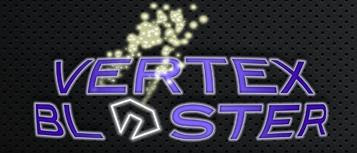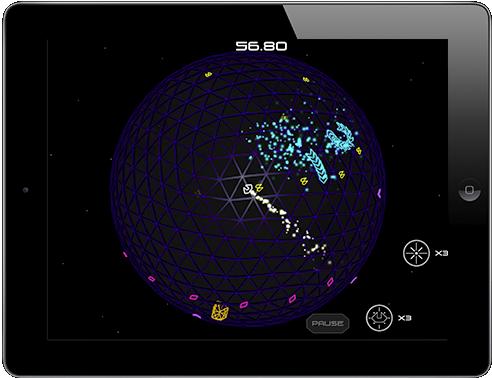 Warner Skoch's dual stick space shooter, Vertex Blaster just got it's 2.0 update late last night. And you guessed it, it's HUGE. Here's what's new in Version 2.0;
• Full, ultra-sharp Retina support for the new iPad!
• iCade support for iPad!
• Menu navigation via iCade/iControlPad/Joypad App!
• Portait orientation support for ipad!
• Massively improved explosion particle/explosion effects!
• New game mode! Scavenge ammo from enemies in SCAVENGER MODE!
Use the new TIME WARP special power to help you collect ammo!
• Re-tuned Meteor Shower Mode! Use the new Vortex special power to help you clear asteroids!
• Share your scores to Twitter and Facebook!
• Lots of UI improvements
• Major performance enhancements, especially on older devices
• Numerous bug fixes
• New, properly-sorted Meteor Shower Mode leaderboard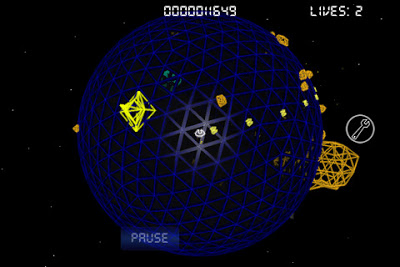 If you have yet to check out Vertex Blaster, now would be a great time. The all new Scavenger Mode is a blast to play, needing to pick up dropped ammo from destroyed enemies in order to keep on blasting away gets your heart pumping very quickly. Making it even more interesting, the Time Warp Special Ability slows everything but your ship and projectiles down. This recharging power-up does a great job of interacting with the gameplay, adding a whole new level of action as well as strategy to the Scavenger Mode. The developer has also posted up a new gameplay trailer, so be sure and check it out. If it even looks remotely interesting, you should definitely pick this up. Priced at only $0.99, being Universal, and supporting iCade, Joypad, and iControlPad, as well as the new Retina Display on the iPad3, it's a fantastic deal!