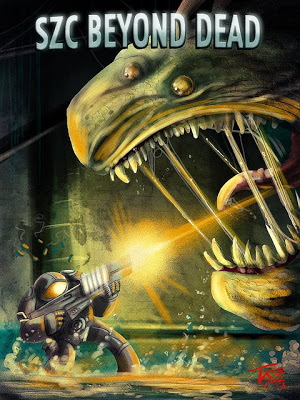 Last month Monster Robot Studios released their Metroidvania title, SZC: Beyond Dead. Since it's release, Monster Robot Studios has made quite a few major changes with the game based on player feedback, and the result is a Metroidvania title that's immersive, engaging, and fun, though slightly hampered by the long loading times for the Map and Pause menu brought on by the game's engine – GameSalad. Hopefully the loading issues will be fixed with the new version of GS, but even with the loading times, Beyond Dead is a nice action platformer worth checking out.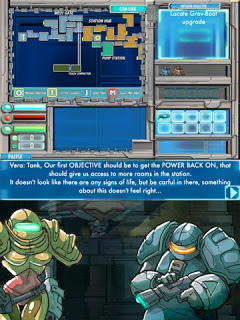 SZC: Beyond Dead got an HD iPad release yesterday, and now you can play the game in native resolution on the 'big screen'. The changes brought on since Version 1.0 have been included, making it easy to control, but on the iPad, the game plays in Portrait Mode, which might sound weird for a platformer, but once you start it up, and see the HUD layout, you'll see why making the game play in Portrait Mode was such a great idea.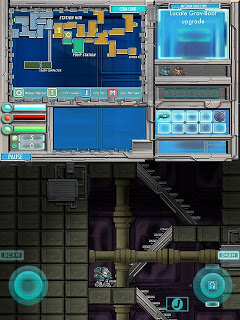 The Map and pause menu items, like switching weapons, and viewing your mission objectives, take up the top half of the screen, while the lower half of the screen is set up like the game is on the iPhone. So the iPad version is not hampered by the long loading times to check out the map or pause menu, which is a HUGE plus. If you've got an iPad, the HD version of Beyond Dead is definitely a Metroidvania title you should check out.