Tweet
We have been looking forward to both of these releases and were caught off guard when they appeared in the NZ AppStore this morning.  Call of Cthulu: The Wasted Land is a turnbased strategy/ action roleplaying game set in World War I. Shogun is a classic bullet hell shoot em up inspired by Japanese arcade games. Both will come out at 11:00 p.m. U.S. time.  Here is the info from each respective iTunes page:


Call of Cthulu: The Wasted Land
'C
all of Cthulhu:
The Wasted Land is a turn-based strategy/role-playing game based on the award winning Call of Cthulhu RPG. Set in the midst of World War One, the game pits your team of investigators and soldiers against an ancient enemy, one older than humanity itself… Can your team of investigators keep their grip on sanity long enough to stop these diabolical plans? The fate of humanity is in your hands…
Developed in conjunction with Chaosium and based their multi-award winning Call of Cthulhu RPG.
All visuals are enhanced for retina and iPad displays.
Build your team up to match your gaming style; will you shred your foes with massed rifle fire or blast them with powerful spells gleaned from forbidden tomes? It's your choice!
Integrates to Game Center and Open Feint with challenging achievements to unlock."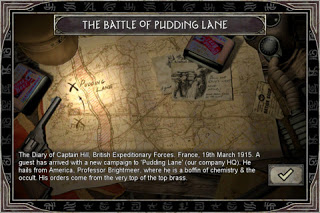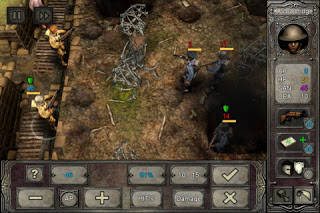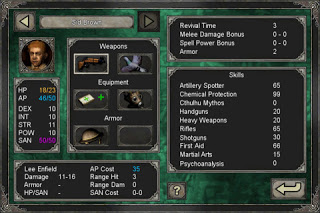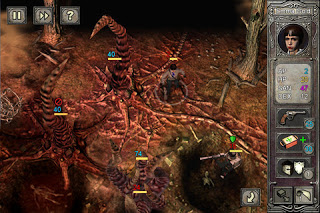 Shogun
FREE (Missions can be bought via iAP)
[Universal]
"Shogun: Rise Of The Renegade is a shoot'em up inspired by japanese arcade games of the 90's.

We created this game as a tribute to the old-school manic shooters (aka bullet hell) but enhanced with a modern, touch based game-interface and easy to read graphics.

The first mission is free, others are available via in-app purchases."