Facebook is one of the biggest social media platforms in the world and has been around for years. There are many different uses for the service, which is still 100% free to use. With its massive user base, Facebook has not only become amazingly popular for businesses, but also for users who are marketing their own videos and vines.
The Facebook market keeps growing on a daily basis with a new business opening, new members joining, and new apps and other servicing using it to advertise what they have. Facebook has been updated many times in the past and has managed to make their services a lot safer and user-friendly at the same time. The latest addition includes both features and security, which once again makes it more useable, enjoyable, and easier to connect with your friends.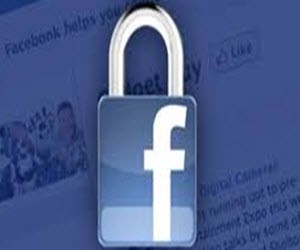 Facebook Encryption
The most recent addition to Facebook Messenger provides encrypted messaging. Many of you might not know what this is, but it's actually quite simple. This is the highest level of securing your messages at the moment. Those worried about someone spying on your chats or hacking your accounts will no longer need to worry about anyone but you seeing private messages.
The encryption allows only 2 users to see the message. This means you and the person receiving the messages. The messages will only be displayed on one device, meaning a message sent from your phone will not appear on any other device that has access to your account, so logging into your PC to continue the chat will mean you need to send a new message to the person.
The feature also includes timed messages, which will only me available to the recipient for the selected amount of time. This starts from just 10 seconds, but also includes much longer times, depending on your choice. Once the selected time has run out on the message, it will automatically be removed. With this new feature, not even Facebook will be able to access the chat or see its content.
Live Video on Facebook
Live video broadcasting has become more popular on various social media platforms. Facebook now also provides the same feature and allows you to create live video that allows your friends or members from your page to watch you live.
Currently, the feature is only available for iPhone users, but will soon be available on Android as well. To create a new live video, you can click on status update and hit the broadcast button at the bottom (person with 2 rings). Once selected, you can choose privacy settings that determine who are able to see the videos. These options start from the public but can be set to personal as well, meaning only you can see the video.
The feature will send notifications to all that are allowed by the privacy settings, meaning they are able to join the live video. Those logged in will appear on your screen where they can comment. You will have the ability to read these while in live video, like the comment and even respond.