Siri has become one of the most impressive voice controlled assistance available for all iPhone users. The feature has been around since the iPhone 4s and has only become better over the years. Apple has added many additional features that make the feature not only more impressive but also able to understand you better and give you faster results. Many users are not aware of the newer features that Siri provides, which is what we will be looking into. All of these features are standard with Siri and will not require Jailbreak.
Best New Siri Features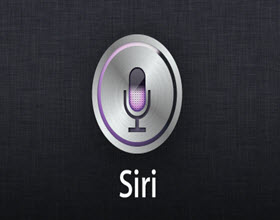 Asking Siri to remind you about small things at a particular location has never been easier. Simply ask Siri to remind you to take out the trash when you get home, or whatever you need to remember, and a reminder will be created. This reminder will track your location and remind you when it detects that you have arrived at home.
She can also remind you to read a text or reply to someone at a later stage. You do not need to include a time with this reminder as she will remind you when you are not busy. The reminder will have a "later" button, meaning she will remind you again at a later stage. Users do have the option to add a time if preferred.
Siri suggestions can be accessed on your search screen when swiping to the left from your home screen. These recommendations include all the most used apps, the contacts you most speak to, and much more. This feature will detect that you do most and provide new apps and features accordingly. The new search bar on the same screen will offer you many new features as well. This search bar will not be able to search the internet when you type in things like 5 meters, it will provide you with the length in feet and inches.
Ask Siri to find the best route to a specified location. She will automatically look for the best way and method to use, including trains and buses. Once you arrive, Siri will suggest coffee shops, the best places for lunch, and much more to make your life easier.