The latest Samsung mobile device has finally arrived and offers users a whole lot of additional features. As I'm sure many of your have read up about, the new device has been upgraded in many ways, so is it worth using the old apps, or should you be taking advantage of the following apps to ensure you get the best from your device?
AppLock
The new device comes with a fingerprint scanner that allows you to set privacy to the device on a whole new level. However, the standard software on the device allows the print reader to lock the entire phone. With AppLock you can choose the apps, you would like to lock. Many of us don't like to unlock our devices, but would still like security applied to some files or apps for whatever reasons, AppLock is definitely the way to go.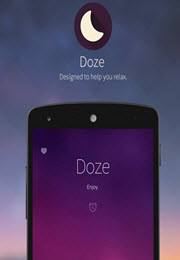 Doze
The new S7 has an amazing battery life, but as per usual we try to extend how long it lasts by always closing apps in the background and unsign the phone less, which isn't exactly why we have it. Doze will save you battery life in places where you would have never considered. This app will assess all the installed apps and limit the internet connection to those that don't require it. It creates a VPN on the device that will definitely save you battery life. The features can be customized and changed to suit your needs.
CamScan
CamScan is an app that allows users to use their devices like scanners. This means you can scan any document or picture and have it saved to your device as a PDF or JPEG. From the app, the document can be edited with signatures or emailed directly. A great app to use for those who are on the move but still need to get files around.
Snapseed
Snapseed is one of the best photo editors. The new device has an incredible camera along with a bright display. The app will allow you to edit pictures in quick motions by simply selecting the value you would like to change by swiping up or down. Once selected, swipe from left to right to adjust the value of the picture and watch as your images reach perfection.