The goal is to identify the best apps created for Android users and would have different values for mobile users depending on the kind of app they would use the most. The most favoured apps by thousands of user were identified and will guide readers to several types of apps available at the Google Play Store.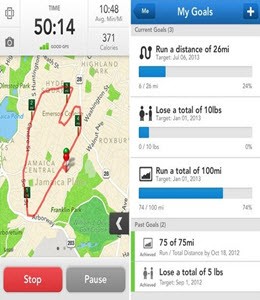 For fitness junkies, their mobile device can be transformed into a personal trainer, RunKeeper provides detailed stats on all workouts and keep track of runs via GPS. The app also enables users to listen to their favourite tracks and personal achievements or progress can be shared with other users. MyFitnessPal is another app used by mobile users who aims to lose weight and offer a counter to add up all calories consumed, which is a great guide to use for getting back into shape.
But it is not all work and no play as several entertainment apps is available and include Netflix, one of the most popular choices available for streaming. The app offers a wide variety of TV shows and films to cater for all users and subscription is very reasonable at $8 a month. Flixster is a great choice for movie lovers and its clean interface guides users to accurate listings of films shown at nearby theatres based on the mobile's current location.
A huge variety of social apps is available to Android users and the most favoured are Wickr, Kik Messenger, WhatsApp Messenger, Snapchat, Drupe, Badoo, Meercat and Hangouts. Wickr is ensuring your lines of communication are secure, and the app is gaining more and more respect as users are increasingly searching for privacy that are guaranteed. Wickr not only encrypts your messages to protect them, but you can also set them to self-destruct.
Kik Messenger is perfect for chatters who are looking for simplicity while messaging and the app offer easy to read, sent conversation functions, yet it still allows users to share videos or pictures between friends who uses Kik. Snapchat is currently the most popular for sharing videos or photos and shared content automatically expire once it is viewed but it still leaves people with an option