Streaming the action live during video gameplay has become a favourite hobby amongst gamers that use it to build their reputation and social standing amongst their fellow gamers. Live video streaming has long remained a domain belonging purely to PC-based hard and software; however, this old mantra no longer rings true since numerous fantastic gaming video streamers are currently available on mobile. Google Play can offer a number of seriously-excellent android apps that will keep gamers in the midst of the action while on the move. The discussion below serves to highlight the best in each field.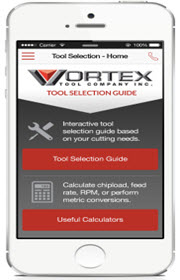 Vortex is currently one of the best mobile video game streaming interfaces that delivers a new look with an interesting twist on video game streaming. Its interface is kept simple in order for streamers to personalise the setup each individual prefers in order to customise their own stream to provide their viewers with a notably improved entertainment experience. Vortex as a company offers no PC compatible sites, but all the streaming services will still allow anyone to watch some of the best gaming action from other PCs or consoles.
Kamcord has proven itself as one of the premier viewers for mobile video gaming streamers and is a truly mobile video game streaming app only provide support for mobile game streamers. As such, there are no League of Legends, DOTA, or CSGO content to be found, but users will find some amazing titles such as the old standby Clash of Clans, Minecraft: Pocket Edition, as well as the undeniably brilliant Clash Royale.
Hitbox, voted the best newcomer to the gaming video streaming app world is currently still in beta testing phase, and despite this the site is gaining popularity hand of the first and could in the foreseeable future become the next big thing for streaming gaming video feeds on mobile devices. The app's available gaming centred content is speedily pick up, since the site is raking in loads of new streamers out to create a name for themselves while avoiding the overcrowded Azubu and Twitch websites.