Nintendo announced the release of their first app for mobile gaming sometime this coming March, and in anticipation of their encouraging new for a into mobile gaming platforms, Android as well as iOS smart phone users will in the near future have the capacity to interact with their friends and acquaintances by creating and customising their personal Mii character avatars. Despite their latest rendering not being a stand-alone mobile game it certainly compliments the other Nintendo gaming platforms including 3DS and the Wii U, since users will be able to import the characters directly into the mobile app. Mii character avatar customisation is will include personality, and facial features, and surprisingly even a personal voice. Nintendo app users can even earn additional rewards by registering early for a MyNintendo account. The app's initial launch during March will only occur in select countries, and only on Android and iOS, this signifies a strong foretelling of a massive increase in Nintendo's presence in the mobile market during the upcoming years after their partnering-up with DeNA.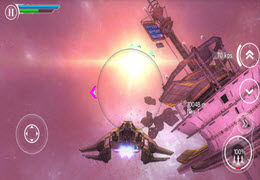 iOS users can already download and install Stellar Wanderer, a fantastic space opera completely set in its cosmic sized open world universe. Players are able to choose a path that best suits their playing style, which allows them to continue growing their skills in becoming a trader, fighter, engineer, or tank with each career delivering its own set of special abilities and bonuses. Players can also choose to either just follow its main storyline or alternatively opt to complete numerous side missions they would prefer to play, or just continue mining for resources or even becoming one of the most dangerous pirate clans in this galaxy spanning adventure.
Blackwell 5: Epiphany on intro delivers players into a great adventure showcase that sees a dead man's soul crying out against the ferocious force of a deadly blizzard. He soon screams for assistance, while crying for answers. A short screech is a precursor to him being torn apart like so much damp tissue paper, and this was not the first time, and it will not be the last such occurrence. The police remain powerless in the face of such evil, so the weight falls upon the shoulders of the only forces able to do so. The question remains kind of force could be this powerful and yet still this malevolent that it is willing and seeking to destroy the very existence and core of each life in its quest to attain what it seeking for.