IOS mobile gamers have definitely not been left out in the cold this year, with a massive influx of new material flooding in on a daily basis, which for the greater part contains pretty remarkable gaming content. The increasingly high standard of games is not only due to developers having gained massive amount of experience but also due to the general high standard of applications and the competition it creates. The games below offer something for everyone with varying styles of action and skill levels.
Downwell represents the genre of endless fallers in style and distinction, by requiring you the player to guide a little boy on his way down the well by using only the boy's trusty Gunboots and your finely honed reflexes. The game requires players to unlock upgrades, break combos, and set a couple of high scores in the process while enjoying the infinite reserves of newly generated levels that will have you back at the controls time after time.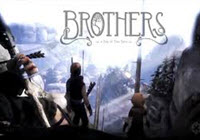 Brothers: A Tale of Two Sons represents one of the highly popular console games that made the fashionable leap into the iOS arena. The first thing striking any new player, after a couple of minutes since your first time entry into the game, is that it is a masterpiece in storytelling that, to be fair, should be played by the whole world. And in question to answer, yes, that means you too and start before Christmas, so get shaking. This critically acclaimed adventuring game is the brain fruit of Joseph Farres, the Swedish film director, that was involved in working with the folks at Starbreeze Studios in order to breathe life into his vision. What sets this endless runner a world apart from all its kindred spirits is the depth of play.
Lumo's Cat provide mobile gamers with the opportunity to engage in one of the most strange, bizarre, and downright adorable mobile titles in any App Store at the moment. I'm at a loss for words to describe gameplay that involves a combination of customisable cats joined with a bit of tactical napping. This game is definitely for people that always dreamt of customising a cat, wow, you're strange, but in a good way!