Instagram recently made all their GIF aficionados happy campers with their latest and just released Boomerang stand-alone app. If you are one of the many Instagram subscribers the reins explicitly hypnotised by these one second looped play videos that some people watch ad nauseam while giggling like an insane monkey, Instagram just provided you with an early Christmas present.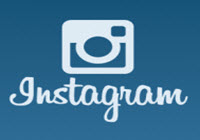 The visual -media social-service's latest stand-alone app allows its users to lend their lives and lifestyles an improved look through providing them with the ability to create GIFs by taking a series of five photos which the app will string together to form a GIF. The GI if may then be uploaded to Instagram and played over by the users and their friends ad nauseam while giggling like insane monkeys leaving onlookers amused, annoyed, perplexed, or confused, or any combination, or all of the above. The new app taps into society's collective obsession with funny animated GIF clips by making Boomerang as simple as tapping a single photo button on any user's smartphone, whereafter the app will do whatever is necessary to successfully form a GIF.
Instagram explains it on their blog, by stating that Boomerang stages a burst of photos together to form a high-quality mini video clip that will both play forward and backward. Users may shoot either in landscape or portrait modes, where-after the app will do the necessary before sharing it to their Instagram page. Their Boomerang app will also automatically save the GIF to their camera rolls, the app's capabilities essentially renders a user's conventional Grams into turbocharged mini videos.
It allows users to capture precise moments into memorable videos whereby they will be able to remember special occasions, funny friends, or birthday parties where their friend blows out their birthday candles that comes back to life time after time. This will be Instagram's third standalone app, joining the company's previous brilliant creations that includes Hyperlapse a time-lapse video clip creator, as well as Layout the collage creator. The app isn't entirely unique in the