It happens to us all where we would give anything to see an important live television news bulletin or the dying moments at the end of a match during a major sporting event but we are nowhere near a television. The Sling TV app available on all smart phone platforms provide an easy answer to this conundrum, where life and business forces us to miss events that we waited a year or even years to see.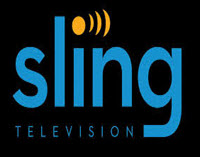 The great news this app and the service provided by it is inexpensive offers excellent picture quality at whatever speed and frame rate your handset can deliver. It also offers a quite useful 3-Day replay, along with a very useful Start Over feature available on several television channels, it offers few downsides other than a slightly limited selection of available channels and no DVR function and the fact that it's only in available inside the US.
The inexpensive TV app works on just about any smart device at whatever resolution you prefer, limited only by your device and available bandwidth at your location.
The most often heard request from television cable subscribers have always been a choose and pay per viewing facility, whereby the user or subscriber within choose the channels they wish to subscribe to and either pay less or more according to personal choice. Since the advent of Netflix and its alternative streaming video service providers their subscribers have asked a similar question why can they not receive live television by the same streaming video service provider.
Sling TV and parent Dish Network are now attempting to provide the answer to such a service, and the answer is a resoundingly successful – YES THEY CAN!! Their Sling TV app is available from $20 a month with additional add-on packs providing more channels available at an added $5 per channel!