IPhone users are spoilt for choice with a multitude that includes all kinds and types of apps available to them some paid for, some free and the perception that free apps are inferior persists with some. This is not the case as is borne out by the quality, usefulness and user-friendliness of the four free apps below.
BillGuard app connects to a user's credit card on-line statements to flag merchants frequently charged for consumer products and services, which the user forgot about to prevent its users from running out or running short of frequently or even infrequently purchased items. No other company provides this kind of intuitive and fantastic service in a structured and informative manner as well as BillGuard.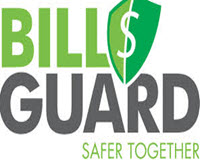 Box app provides a cloud-based storage and file syncing service that easily unifies all the users work and personal items with no need to carry potentially sensitive data continually with themselves and handsets or laptops with a might be lost or not in the right place at the required time. It becomes doubly effective when installed on work and home computers as well as all user handsets simultaneously, you will never forget that important file or document at the office or at home again. The free Box provides 10 GB of free storage space, while offering fantastic collaborative business uses in shared folders.
Converter Plus app provides users with an all in one conversion tool and calculator with ability to provide statistics or converted tables on nearly every subject under the sun from loan interest figures, to currency converters, cooking volumes, temperature measurements in imperial and metric, length, electrical tension -resistance- amperage, and a multitude of others.
Digg app will deliver all the possible news and on-line content any user prefers to read through one convenient app in one easily navigated place. Digg comprises a great RSS feed reader, as one of the apps major selling points. It will also deliver all blogs as well as news in a user chosen custom feed with tons of other content that may be explored. This app is the end all and be all and with the users will need no other news reader or deliver.