Action RPG's can be found all over the AppStore. For a while, it seemed like they were out-releasing physics puzzlers. But now that the insane amount of releases has dropped off, seeing only a couple a month these days, a lot of gamers are back to anticipating the next release for the genre.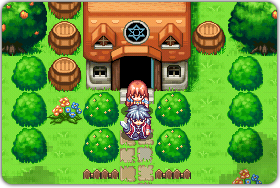 For those of you who missed out on this one the first time around, or didn't have a chance to catch it on one of it's numerous sales since it's release, FDG's fantastic Zelda-esque Adventure title, Across Age, has just been dropped from $5, down to $1! Across Age is easily one of my favorite Action RPG titles available for the iDevice, and one of very few that I've actually played through from beginning to end more than once.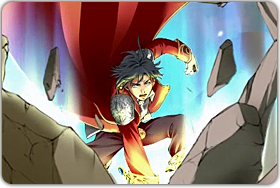 All 3 versions of the game are available; Across Age, Across Age DX and Across Age HD. The original Across Age is built specifically for the iPod Touch and iPhone, while the DX build is also for the iPod Touch and iPhone, but includes 'Pixel Perfect HD Graphics', being the first JRPG that supported iPhone 4 Retina support. There are also more dungeons, more bosses, more gameplay, an improved battle system and HD cut-scenes. The HD build is exactly like the DX version, but is the only version built for the iPad. 
The game contains about 15 hours of gameplay, a great plot, some fairly difficult puzzles and 2 characters which you can switch between while playing, which helps out while in battle, as well as when trying to figure out the game's multiple puzzles. If you're a fan of the genre, and don't have Across Age yet, it's definitely a title you NEED to pick up. If you're not really a fan of Action RPGs, Across Age is still a title you should check out, as it's one of the top Action RPGs available in the AppStore, and now, priced at $0.99, it's the perfect time to check it out. If you want to know more, feel free to watch the trailers below!