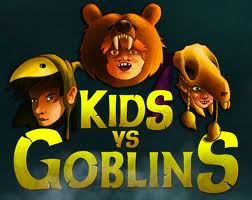 As you may have grasped from our posts about it, we can't wait till Kids vs. Goblins comes out. It is basically a line drawing strategy game with fantasy elements.  The game was originally pegged for a release this Thursday, but it was decided that they would take a little extra time to make it Universal and optimize it for the smaller screen.
Stolen Couch, the developers of KvG announced this through their Twitter
"Kids vs Goblins will be delayed by a little bit. Don't be sad! Be glad! The game will now be universal!"
If you want more details about what the game is about you can check out our previous article here.