Gyro13, the amazingly beautiful Unreal Engine powered physics based helicopter arcade game has just had a price drop. $5.99 down to $0.99! We recently got the chance to review this awesome game, and are still blown away by it's challenging gameplay and fantastic visuals. If the premium pricing was just a little too steep for your wallet, now's your chance to pick it up.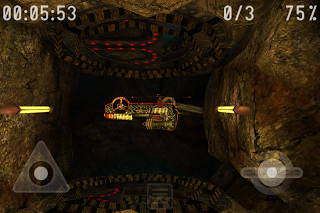 This sale will not last long, so look under your bed, in-between couch cushions, and in the pockets of the pants in the washer, run up to the bank, and throw a buck in so you can experience one of the best games of 2011.
Cinemax has also made the soundtrack available for online play/listening
on their website (http://gyro13.com/)
– they've also said that they're thinking about making it available for download (no word on if it will need to be purchased or not yet) – but if you're enjoying it as much as we are, this is a pretty big deal.