Leading social games developer Zynga ended 2015 without any major surprises in their continual uphill climb to again attain the gaming powerhouse status the developer once enjoyed. As expected the company saw no major growth at the end of 2015 due to a relative scarcity of new games releases, instead suffered a general decline in support amongst gamers in all mobile categories.
Zynga's has mobile as its core focus as it continues its slog through 2016; however, on the brighter side the developer in 10 shipping at least 10 new video gaming titles in the remainder of this year. According to the latest reports the company currently already has six in the field as part of their soft launch.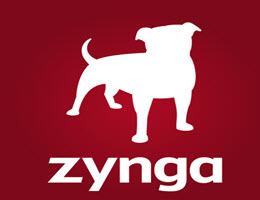 The social gaming giant will launch new titles but fall in a number of categories that includes Invest Express (farm builders), Match-3, Action Strategy, and their specialty Social Casino. Some titles are worth getting excited about because they stand out hidden shoulders above the rest, the ones that are potentially new rising stars include CSR Racing 2, Dawn of Titans, and once again Farmville 2: Country Escape will be a successor the ever popular Farmville that garnered the company such great amongst social casino gamers.
The new titles will launch at as yet undisclosed release dates continuing throughout 2016, with a quality of new games providing Zynga with high hopes assist in regaining some of their lost traction and provide some form of predictability in the company growth and revenues.
Zynga's hopes are pinned on the following games it plans to release in 2016; CityVille Mobile, Crazy Cake Swap, CSR Racing 2, Dawn of Titans, Farmville 2: Country Escape, Spin It Rich!, True Vegas, Vegas Diamond Slots, Willy Wonka Slots, as well as Wizard of Oz (Match-3).
Established in July 2007 with its headquarters in San Francisco, CA, USA, Zynga specialises in the development of stand-alone social games on mobile platforms including Android, Windows Phone, and iOS. Its products distributed via its own website at zynga.com, as well as social network sites such as Tencent QQ, Google +, and Facebook.