As there are a multitude of new apps introduced on a daily basis many excellent examples are quite often overlooked in our haste to try out the next best thing to come along on whichever app store you might prefer, below are a number of applications some new and some not a new and some are on the shortlist to become app of the year and a number of the foremost mobile publications, which makes them definitely worth a download.
The multitude of clients providing access to the highly popular Evernote service that provides its users with the capacity to store ideas and notes on-line, one would not be unreasonable in expecting an Evernote client with the capacity to start your car in the morning. On iPhones Evernote have garnered an enviable reputation for user-friendliness and efficiency, and those we have not yet installed this incredible life journal should do so soonest. It is once again been nominated for an app of the year award.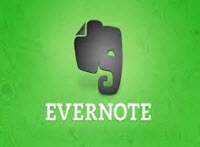 Evernote users rejoice, Scannable for Evernote days by no means offer one of the more feature rich scanners its users are likely to encounter, but focusing on sheer efficiency it definitely walks away with the laurels. With one of the friendliest and most easy-to-use UIs around all that is required to scan a document, is to open the app point it at the document and scan at the moment. Users can store the resultant JPEG image on Evernote, or share it to other devices or services commonly, or even continue with additional scan work that may even be compiled as PDFs. It also has again been nominated for app of the year.
Citymapper is one of the most user-friendly tools for regular travellers irrespective of travelling for holiday or professional reasons, as long as you going to a destination that is supported within the app you will never be left without an exact route and means to get your destination from your point of origin. Its flexibility, speed, and ease-of-use makes it an absolute must to download as long as you visit one of the supported cities, that will automatically detect your location compared to bus, train and subway schedules to calculate you an accurate route and time of arrival at your destination, with whichever mode of transport you prefer. Its data base includes a massive variety of landmarks and places of interest.