Betsson announced details of the €3million jackpot win that occurred last Thursday evening. The lucky winner's is from Hesse, one of Germany's provinces, the 23-year old female player triggered the progressive jackpot for a win of over €3 million on the Mega Fortune Dreams progressive video slot from NetEnt.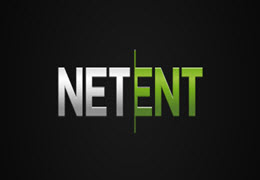 Not all details have been released; apparently she's a recently joined member that triggered the win on a small wager of €0.50 after having made her first deposit via her mobile.
In her comments, she said that she was staring at a mobile and then spoke to a girlfriend to tell what had happened and that this still could not believe it. She added that she was at home lounging on the sofa and decided to try the newly installed Betsson app. After she saw the winnings on a fine she was quite sure what happened and if it was for real. She just continued staring at it for another 10 minutes, going on to further state that there was no particular reason to play that game. The progressive jackpot on NetEnt's Mega Fortune always holds the greatest surprises for its players. NetEnt's Touch platform built itself an enviable reputation for reliability and cross-platform compatibility making it immaterial whether the player prefers iOS or android, tablet or headset the Touch platform performs flawlessly. This progressive slot features excellent base gameplay offering many hours of highly entertaining gaming on five reels and 25 pay lines with the theme illustrating your lifestyle should be successful at triggering that massive progressive jackpot.
Win boosters include free spins, wilds, scatters, and naturally The Wheel of Fortune bonus round that will present players with three individual progressive jackpots each differing in size. Trigger the jackpot by aligning three Wheel of Fortune bonus symbols on an active pay line, a second screen bonus game presents players with three bonus wheels beat all 3 to trigger the Mega jackpot. The will present itself perfectly on mobile screens with the player having to touch the wheel to stop its spin, stop it correctly and you can start travelling!