The team members at Yggdrasil Gaming were thrilled that the company received the recognition and honour as the Software Rising Star at the EGR B2B Award ceremony at the Pavilion, Tower of London. The award represents a remarkable achievement for Yggdrasil Gaming, since it was the first year they entered as a competitor in the prestigious awards ceremony.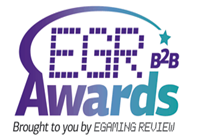 Fredrik Elmqvist, Yggdrasil Gaming CEO, enthused that he was immensely proud to receive the award. Their team worked extremely hard during the past year and this represents a fantastically rewarding recognition for their efforts. He further stated that the EGR B2B Awards symbolize the Oscars of the gaming world and winning an award in their first year they've applied was more than they could wish for, this only signifies the beginning and they're focused entirely on delivering their very best and most innovative software content available in the industry.
It represents massive achievement for the up-and-coming casino software solutions and gaming provider that managed to sign several of the largest and most prominent casino operators during the past 18 months. The current achievement for Yggdrasil as first time competitors to have received one major award and four nominations in prestigious categories in one of the most respected award ceremonies globally epitomizes a shining example of excellence in gaming creation and development. It also serves as an excellent indicator of things to come from this innovative pioneer of what is possible in the field of graphical capabilities, within the fast growing high demand market of slots gaming.
Yggdrasil has since the start of the 2015 year, launched their newly developed mobile focused HTML5 framework named iSENSE 2.0, the next historical milestone for the company arrived in the form of its very first supplier backed, on-line pooled progressive jackpot called Joker Millions. They have just recently successfully launched a new and industry first promotional concept called Super Free Spins, this new concept in expanding the detailed promotional capabilities for casino operators will revolutionise the industry for generations.