Gala Coral, the British casino operator announced its release of the on-line version and adaptation of the company's land based Wild Magic video slot machine.
Their latest slot promises to be one of the 10 Omni-channel titles to be released on their range of wagering sites the latest creation would be developed on an all HTML5 platform to ensure many simultaneous future releases across mobile and desktop user devices from their Manchester based CR Games studio.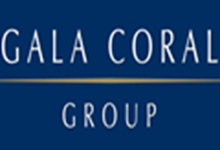 The company also benefits by having their strong in-house gaming and software development team, ensuring they start off with an excellent framework for gaming development and design, offering the necessary experience required in a highly-competitive UK slot machine market. The team provides authentic benefits in the delivery of their best possible quality, innovative Omni-channel products to all their customers. Their Wild Magic video slot offers its wild magic on a 5reel 10 pay-line slot containing magical features like free spins, a Wild Symbol trail, and an added Red Hat Wilds Bonus.
Mark Kemp, Gaming Director Gala Coral, said in his comments on this, their latest release that Wild Magic would be just the first in many such elite Omni-channel slots titles, and they will all be made accessible across i-stores like Apple's iTunes and Google Play to Smartphone and tablet users. Due to Gala Coral's new partnership with Ruby Seven Studios, a social casino app and a gaming publisher has finally arrived along with their new launching at Ruby Seven Studios and the Magician Casino, offering a free-to-play slots mobile app that will be residing under their Gala Coral CR Games casinos brand. The new titles are available to play at Gala Bingo as well as GalaCasino right now.
Magician Casino currently offers three adaptations of Gala Coral game titles; included are Wild Magic, The Magician, as well as Jokers Gold, to present players with 3-D animations, free spins, expanding wilds and several other quite distinctive mini-games that would all be accompanied by its central character, The Magician!