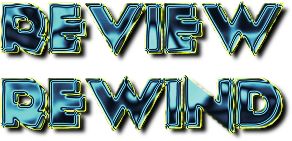 Today, we're revisiting two titles that have been extremely entertaining over the last year. Our first one? Explodables developed by Bonpeach. Explodables is a fantastic tap-based score-chasing arcade title that has you blowing up rockets in a 3-color order that changes each level. It might not sound too impressive on paper, but throw in bonuses, health, crown, coin and star pickups, as well as multipliers that you need to drag next to each exploding rocket in order to activate it and multiple environments in each stage, and you've got yourself one hectic and action filled, incredibly addictive, score chaser. Since it's release, Explodables has received 14 updates, each tweaking, and making the game even better, whether it be completely re-designing the tutorial and enhancing the graphics, or improving the performance and altering required level scores, Bonpeach has definitely made Explodables a great iOS arcade title. Still one that I feel will NEVER be removed from my iDevice. 
**Note: This review was written after playing Version 1.0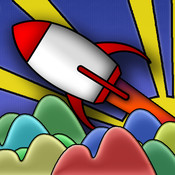 Explodables is a new tap/arcade game from Bonpeach. Throughout the game you'll go through levels, which are more like challenges, to complete the game. There's also a Blitz Mode, which gives you about a minute to score as many points as you can. There's red, blue, green, and white rockets, white rockets are wild, and can be any color you need them to be. The screen is broken up into 3 sections, blue on the bottom, green in the middle, and red on top, and you'll always have a set color order that results in a combo. You can tap on the rockets anywhere on the screen, but you only get the massive point combos when you tap the rockets in their respective color sections, blue on the bottom, green in the middle, and red on top. If you miss a color, then the combo re-sets, and you'll need to make the color combo again.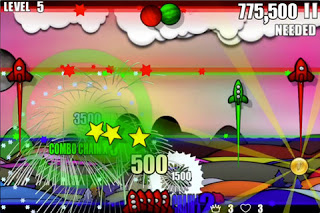 Through the levels, you're usually given a set score to try and hit, but there's also levels that challenge you to get 3 crowns, which are given off when you make a combo and get a multiplier circle, which you can then move around the screen. Placing this multiplier circle in the color sections that you need to pull off the combo gives you mega points, and moving it to follow the combo gives you crowns. For instance, if the color combo given to you at the beginning of the stage is red, green, blue, then you'll need to tap a red rocket in the red section, a green rocket in the green section, and a blue rocket in the blue section, then a multiplier circle will appear, you'll tap on it, and then move it up to the red section, tap a red rocket, move it to the green section, tap a green rocket, then move it to the blue section, and tap a blue rocket, then 3 crowns will appear. These crowns are the best way to get huge scores, and collecting 6 of them puts you into a bonus stage.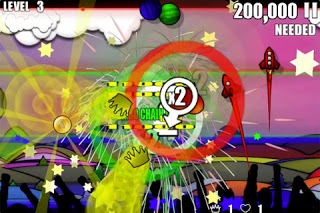 There's also coins to collect, which you can spend in the upgrade and bonus shops, upgrading the amount of time before a combo chain is lost, the amount of time a bonus multiplier is available, or make it so that stars can be used to help complete combo chains. In the bonus shop, you can purchase a bonus multiplier that starts at the beginning of each level, make multipliers increase in value, or decrease the number of stars needed for bonus multipliers. Hearts are also available and appear when you tap on 5 or 6 of the same colored rockets in a row, and quickly. Collecting 4 of these puts you into a different bonus stage. Also, each time you get a heart, a crowd appears, doubling the score for each rocket you tap while they're cheering.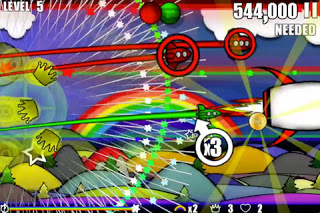 All of this might sound confusing, and it kind of is, but the learning curve is great, and you'll get to experience everything one step at a time going through the levels. Blitz Mode is unlocked once you hit level 20 or so, I can't really remember when I unlocked it, but it's before you finish the rookie levels. 
The graphics in Explodables are awesome. Very colorful, and stand out on retina supported devices. The movement and animations are smooth and very well done, and the music and effects go along very well with the game. There is a graphics option in the menu which lets you turn the graphics down if you're experiencing lag, but I haven't had any problems with jitteriness or any crashing at all. The tap controls are very responsive and accurate as well.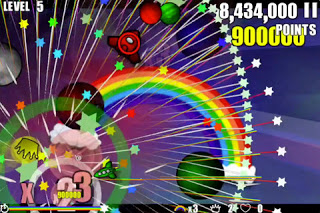 Explodables really is a top notch high scoring game, with GameCenter leaderboards for Blitz Mode and Levels 31 through 45. There's also 45 achievements, all adding to the extremely high replay value of the game. Bonpeach has shown that they know exactly what it takes to make a professional, extremely polished arcade game for the iOS, and at only $0.99, Explodables is a great buy. Anyone who's into high-scoring games with great scoring systems, and hectic gameplay should definitely check this out. I know it's going to be on my iPod until it breaks, and I'm glued to Bonpeach, eagerly awaiting updates for this, and seeing what awesome game they come up with next.